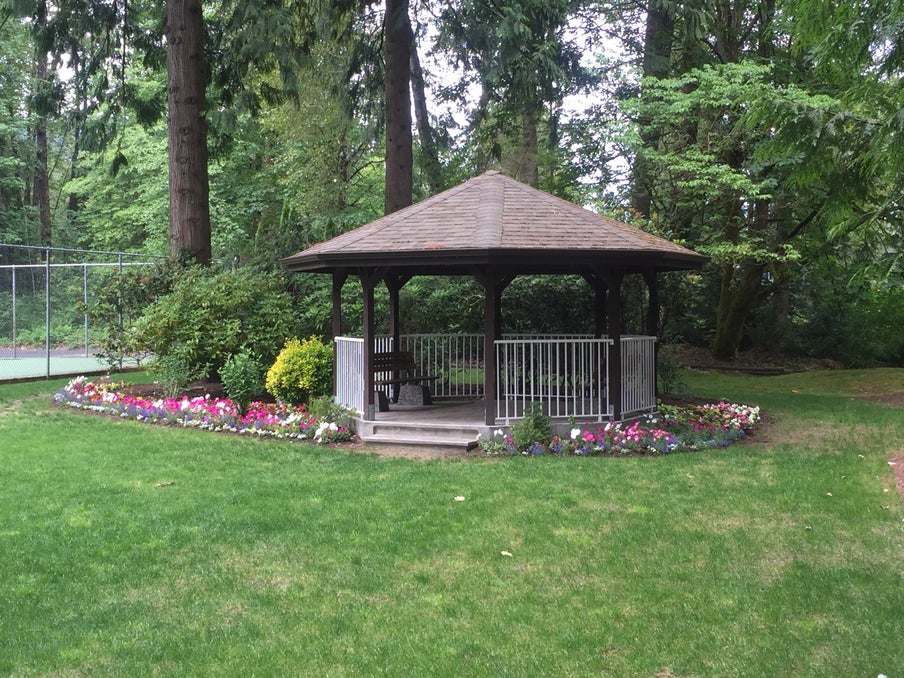 I called River Springs home for over 10 years.  In fact, this is where I met my wife!  During the years I lived in River Springs, I got very familiar with all it has to offer.
River Springs is a bareland strata community in North Coquitlam that consist of 468 detached homes. The residents of the community have the exclusive use of the common assets of the community including a tennis court, a basketball court, an outdoor pool and kids pool as well as saunas.  Its recreation hall is ideal and has hosted many birthday parties and even a few weddings.  For residents who have an RV or a boat, there is a storage area they can use for a nominal fee.  
The highlight of the area is Oxbow lake. This is a small lake that was once a side channel of the Coquitlam River.  The Salmon enhancement project brought life back to the lake and the meandering outflow river about 20 years ago.  Today, in the fall, it is home to an abundance spawning Salmon!
Right in the heart of River Springs, there is an elementary school that just recently added French immersion to their curriculum.  The PAC has always been quite involved and has a great reputation for making elementary school memorable for the kids.  There are quite a few home daycares throughout River Springs as well as a couple dedicated buildings as well.  
Being a bareland strata, there is a small monthly maintenance fee the residents pay.  While everything on your property is your responsibility to maintain, the fee covers the  upkeep of the roads, electrical, and waterworks through the community as well as the maintenance of the pool,  rec center and other amenities.   
River Springs is truly a great place to raise a young family.  It is a tight knit community that has it all!  If you would like to consider this area for your family, please give me a call.  I would love to show you around!  If you are wanting to keep up to date with the listings as well as the sales in this great community, just fill out the form below.  You will get live updates as they happen.