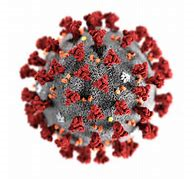 As we settle into our new reality, we have been forced to think of ways to carry on our business while keeping the public safe.  Many Canadians are able to work from home or return to work while carrying on a regiment of social distancing.  - but what if your job involves going into multiple houses per day with various members of the public?  How do you do this safely?
For the first couple of weeks after the pandemic was announced, I resigned myself that I would stay at home and take the opportunity to do the landscaping and odd jobs around the house I had put off because I was either too busy with work, kids sports, or just too drained from life's commitments.  I quickly realized that while getting stuff done around that house was great, we were entering into a new norm where public health is of paramount importance.  I sat down and thought of all elements of my job and came up with
"Touchless Real Estate"
I have an office in my house, so luckily I am able to work from there with very limited exposure to the outside world.  The times I do go into the public, I exercise social distancing and regular hand washing.  
When selling a clients home, I have always relied on the internet to do most of the showcasing.  This involves high resolution photos and a video walkthrough with the use of drone footage and interior video.  Today, this is more important than ever!  To avoid unnecessary viewings from unqualified buyers, I direct all inquiries to the video and photos on my website before meeting anyone at the home.  Only then, will I walk anyone through my clients home.  I am at all the showings to make sure that all steps are taken to ensure my clients safety.  Firstly, I have a Covid 19 questionnaire that asks health questions of the buyers as well as their realtor.  I insist that only the people who will be on the title of the home are allowed in.  The buyers must also wear a mask and FRESH gloves and leave their shoes outside.  I let them know not to touch anything and that I will play "Vanna White" by opening up any cupboard doors or closets so they can have a closer look.  I take this a further step and follow this up with putting a post-it note on the item I touched so the seller can spot clean these items if they desire.  
When bringing a client into someone else's home, I follow much the same steps.  I have them fill out my Covid questionnaire, have them wear FRESH gloves and a mask, and insist that only I touch items.  
We are in uncertain times.  While people still want to move on to the next chapter of their lives, we as real estate professionals must make sure that we do everything possible to allow them to do this safely.  My
"Touchless Real Estate"
  approach helps to do this.  
Please give me a call any I can answer any questions you may have through an online conference meeting.