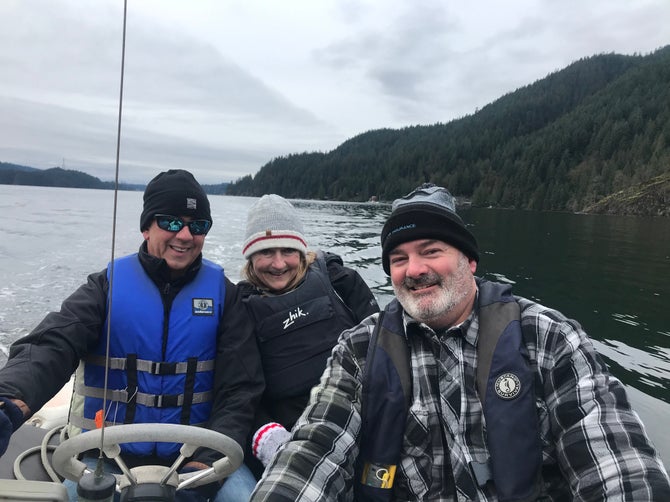 This spring I sold another lower mainland lower mainland foreclosure for Genworth Financial.  When they told me that it was a water access only property, I gladly said I was up for the challenge.  Not any other jobs allow you to commute on the water to get to work!  
After quite a few showing and ride on all kinds of watercraft ranging from a dingy to a 40 foot pleasure craft we got a sale. The photo to the left is me hitching a ride with a fellow realtor and his client.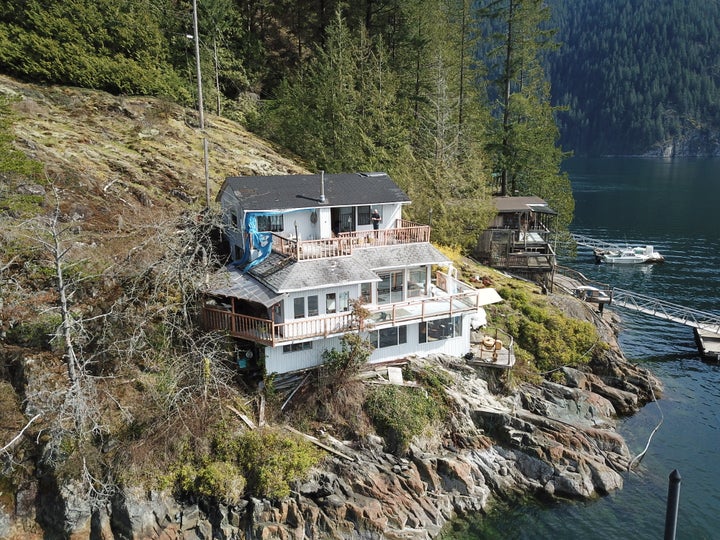 The house was in a great location with panoramic views from all three floors but in needed an extensive renovation.  The new buyers took possession of the home and I understand they went to work on it right away. 
 I am looking forward to the pandemic to be over so I can take the family up there on my boat to see what the owners have done with the place!